Platinum Sponsors
After, Inc. (www.afterinc.com) is a global leader in the warranty services industry, with innovative solutions that span the entire post-purchase lifecycle, including: warranty marketing, smart registration (QuickRegTM), program administration and reporting, and analytics-driven optimization (e.g. early warning systems, fraud detection/prevention, and warranty reserve allocation/management).

Since 2005, After, Inc. has partnered with some of the world's top manufacturers to help transform their warranty businesses, driving customer satisfaction post-purchase, higher product reliability, deeper brand equity and additional revenue / profit opportunities.

Headquartered in Norwalk, Conn., After, Inc. is part of the EPIC Holdings family of companies, which also includes EPIC Insurance Brokers & Consultants and PowerGuard Specialty Insurance Services. www.afterinc.com
GOLD Sponsor
Frost Brown Todd is a full-service law firm serving clients all over US and abroad, including a team that specializes in all facets of extended warranty/service contract product and program design, implementation and management. www.frostbrowntodd.com
For more than 35 years, CSG has been a trusted partner to some of the most well-known brands, providing solutions and services that help companies around the world monetize and digitally enable the customer experience. Operating across more than 120 countries worldwide, CSG manages billions of critical customer interactions annually. And we do it with a singular focus – an obsession – on our customers' success. CSG is a leading provider of revenue management and digital monetization, payments and customer engagement solutions that help our customers: • Improve customer engagement and reduce churn • Reduce operating expenses and run their businesses more efficiently • Quickly launch new digital services and enter new markets • Compete and win in an ever-changing global marketplace c CSG's Customer Communication Management (CCM) portfolio is utilized to send over 1.5 billion messages to their end-users each year across a diverse set of channels including print, SMS, email, online, and automated voice. CSG CCM provides flexible, personalized customer communications management and field service management solutions in an integrated approach to help deliver a unique customer experience across all digital and traditional channels. CSG is the trusted partner for driving digital innovation for hundreds of leading global brands, including AT&T, Charter Communications, Comcast, DISH, Eastlink, Formula One, Maximus, MTN and Telstra. To learn more, visit our website at csgi.com and connect with us on LinkedIn, Twitter and Facebook. www.csgi.com.
Domestic & General (D&G) is Europe and Australia's leading specialist provider of Extended Service Plans, keeping customer's worlds' running for over 100 years of excellent service.

D&G has been at the forefront of warranties as subscription services for nearly two decades; increasing the revenue, retention, and customer satisfaction of over 170 prominent partners in the retail, OEM and financial services sectors.

Our products are built with accessible, high-use claims features, offered throughout the customer ownership lifecycle; building long-term, loyal relationships between our clients' and their customers.

Now in 1 in 3 homes in the United Kingdom and operating in 13 markets with 23 Million plans, D&G will enter the United States in 2021 to innovate and disrupt the warranty market, as it has done throughout Europe.

We are a specialist in a world of generalists. www.domesticandgeneral.com.
Aquant's Intelligent Warranty audit reigns in unnecessary costs while also bringing data-driven processes to warranty claims (and beyond). The AI-driven product enables organizations to leverage large amounts of warranty data, reducing service costs through faster, more accurate claims processing. www.aquant.io.
SILVER Sponsor
Part of The Friedkin Group, GSFSGroup® is an award-winning provider and administrator of a comprehensive portfolio of F&I products and reinsurance structures in the automotive industry. GSFSGroup also offers extensive training programs and an award-winning recruiting tool, Talent Nest™. The Friedkin Group encompasses a consortium of automotive, hospitality, entertainment, golf and adventure companies. These organizations include: Gulf States Toyota, GSFSGroup, GSM, US AutoLogistics, Ascent Automotive Group, Auberge Resorts Collection, Imperative Entertainment, 30WEST, NEON, Diamond Creek Golf Club, Congaree and Legendary Adventures. The Friedkin Group is led by Chairman and CEO Dan Friedkin. www.gsfsgroup.com | www.friedkin.com
Mize enables companies to optimize service experience and maximize customer lifetime value. Mize Connected Customer Experience Platform and a unique set of Smart Blox enhance service interactions including Registrations, Warranty, Service Plans, Support, Field Service, and Service Parts.

Mize Service Contracts Management Software and Solution connects Manufacturers, Third Party Administrators (TPAs), Retailers, and Channel Partners to set up, sell, administer, track and analyze various service programs. Mize Service Contracts Management (SCM) solution enables companies to manage Extended Warranty, Maintenance, Subscription, and Service Programs to build long-term relationships with customers and grow predictable and recurring service revenue from the install base. www.m-ize.com
Based in Tallahassee, Florida, Meenan P.A. consists of lawyers who practice regularly before all state agencies and courts. Our lawyers use their extensive regulatory and litigation experience to serve clients who encounter problems, generally with governmental agencies to aid them in devising creative solutions. Our lawyers have substantial experience with almost every Florida state agency. Our practice areas include representation before state Legislatures, healthcare, insurance regulation, national home warranty, motor vehicle service contract and service warranty compliance, guaranteed asset protection licensure and compliance, business transactions, administrative litigation (including bid protests), and civil litigation.

Our lawyers have implemented national regulatory and legislative programs in all fifty states and the District of Columbia on issues ranging from insurance regulation to extended warranty and service contract programs. We are also firmly committed to having a positive impact on our community by supporting many local causes with our time and financial backing.

www.meenanlawfirm.com
Locke Lord is a full-service, international law firm that ranks among The American Lawyer's top U.S. law firms. Our team has earned a solid reputation in complex litigation, regulatory and transactional work. We serve our clients' interests first, and these clients range from Fortune 500 and middle market public and private companies to start-ups and emerging businesses. Through its wide-ranging international footprint, Locke Lord has received numerous industry recognitions as a global leader in the middle market sector.

Locke Lord's team builds collaborative relationships and crafts creative solutions to solve problems - all designed and executed with long-term strategic goals in mind. Among Locke Lord's many strong practice areas are appellate, aviation, bankruptcy/restructuring/insolvency, business litigation and dispute resolution, class action litigation, consumer finance, corporate and finance transactions, employee benefits, energy, environmental, financial services, fund formation, health care and life sciences, insurance and reinsurance, intellectual property, international, labor and employment, mergers and acquisitions, privacy and cyber security, private equity, public finance, public law, real estate, regulatory, REIT, tax, technology, telecommunications, venture capital, and white collar criminal defense and internal investigations.

In the United States, Locke Lord has an extremely well-recognized presence in Texas, the Northeast, the Midwest, the Southeast and the West Coast in addition to strong offices in Asia, CEEMENA and London. The Firm provides national and international clients service across a full range of practices and industries from offices in Atlanta, Austin, Boston, Chicago, Dallas, Hartford, Hong Kong, Houston, Istanbul, London, Los Angeles, Miami, Morristown, New Orleans, New York, Providence, Stamford, Sacramento, San Francisco, Tokyo, Washington D.C. and West Palm Beach.

www.lockelord.com
AmTrust Financial Services, Inc., a multinational insurance holding company headquartered in New York, offers specialty property and casualty insurance products, including workers' compensation, business owner's policy (BOP), general liability and extended service and warranty coverage.

www.amtrustfinancial.com

Accentf(x) Marketing is a performance marketing agency with more than 20 years of experience helping our clients understand, engage, influence, and grow their customers through effective data management, customer insight, and multichannel execution. We design and execute data-driven, cross-channel marketing strategies that:

• Provide client-branded and seamless customer experiences • Fully leverage and enhance the value of customer data • Maximize campaign performance with award-winning data analytics • Effectively engage customers from product purchase through product replacement

Accentf(x) brings a unique ability to provide both strategic program design and turn-key marketing solutions for our clients. We are not a narrow, single or 'point' solution provider. Our accountability across the entire marketing process gives us the ability to drive tremendous cost efficiency into marketing operations and generate exceptional performance through the application of our analytics processes. As a true marketing partner, our level of integration with clients is such that they don't have to coordinate multiple vendor relationships to generate desired results. Accentf(x)'s end-to-end solutions bring it all together in a manner that delivers a superior return marketing on investment for our clients.

Learn more about Accentf(x) at www.accentfx.com or call (502)386-5587
MEDIA PARTNERS
WarrantyNews is a multi-channel news community focused exclusively on the Warranty and Service Contract Industry. WarrantyNews operates on the web, Twitter and LinkedIn allowing thousands of visitors the ability to access or share information across multiple platforms. www.warrantynews.com
The Service Contract Industry Council (SCIC) is a national trade association that works with lawmakers across the country to develop fair and uniform regulation to protect consumers, and is an advocate for the regulation of the service contract industry. SCIC member companies, which include prominent manufacturers, insurers, retailers, providers and administrators of service contracts, collectively offer approximately 80 percent of all appliance, consumer electronics, home and vehicle service contracts sold in the U.S. www.www.go-scic.com.com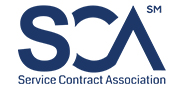 The Service Contract Association provides a directory and platform focused on service contract and warranty resources to support Retailers, Dealers, Original Equipment Manufacturers (OEM), Marketers and Service Contract Providers. The Service Contract Association allows companies to promote their solutions and showcase differentiation related to the service contract industry. In addition, the Service Contract Association supports improvement of business opportunities and conditions in the service contract industry by promoting education and publication of solutions, processes and methods to improve the service contract value chain. www.servicecontractassociation.org