RAVE REVIEWS FROM
2021 Delegates!
"The Warranty Innovations conference was the perfect forum to learn what industry leaders are doing to provide value in this space to a wide variety of verticals. This was especially helpful to us."

Rehrig Pacific
"The event draws a large audience of key industry leaders, movers & shakers."

America's Preferred Home Warranty
"So many industry experts in one place. Well run, stayed on track."

Domestic & General
"It was great!! Regulatory updates; Warranty Week updates."

Lexington National Insurance Corporation
"Broad range of topics/speakers."

Allied Solutions
"Very well organized. On schedule and very smooth."

SAS
"I enjoyed the smaller breakout sessions. It helped in a.) meeting other people in smaller setting and b.) asking more in-depth questions."

CSG
"The presentations were good. The networking breaks were beneficial."

AIG Warranty
"Good topics. Seeing people in person."

Extend
"Very informative. First time attending. Will be back."

Procarma
"I'm new to the industry, so this conference offered a quick course on issues and solutions in warranty. I learned a lot of industry innovations and new solutions."

Centricity
"I enjoyed the following: Sessions were relevant and engaging; Networking; Diversity of presenters."

Clyde
"Sharing of industry trends and learnings. Hearing what others are struggling with and how they are trying to solve."

Microsoft
"(I liked) The attendees. The city/location. The format."

Hornbeam
"Interesting presentations by newcomers/start ups/disruptors that are bringing innovation to the industry."

Extended Warranty & Service Contract Consulting
"So many industry experts in one place. Well run, stayed on track."

Domestic & General
"Great panels; good topics; updates from Warranty Week; excellent organization great facilities; good food choices!"

Safe-Guard Products
"Great balance of topics and variety of presenters. Good opportunity to network and see partners in person…"

Automotive Product Consultants
"Broad perspective across many industries. Ability to network. Location."

Hyundai Capital America
"Variety of industries represented. News Flashes."

American Fuji Seal
"Meeting others in the industry"

Zurich
"Ability to network in person. Good content that was thought provoking."

AIG
"The quality and subject matter expertise of the speakers/panelists provides great value and increased learnings for program improvement."

Trimble
"As a relative outsider to the industry, the conference provided great information about the changes and concerns that can help me provide support to our warranty division."

Risk Strategies
"(I liked) "Attendee community fellowship, roundtables, topics."

The Best Claims Solutions
"Right amount of time for each presentation. Relevant topics to auto industry."

Toyota Financial Services
2021 Distinguished Speakers
WARRANTY WEEK

Eric Arnum
Editor
Upsie
Clarence Bethea
CEO and Founder
Pentair
Darius Bullock
Services Business Development Director
Nationwide Marketing Group

Chad Burris
Product Protection Program Manager
Registria
Daniel Cantafi
SVP Sales and Account Development
Locke Lord LLP
Brian T. Casey
Esq., Partner, Co-Chair of Regulatory & Transactional Insurance Practice Group
Domestic & General
Geoff Dalton
Director, US Accounts
Fortegra
Steve Davidson
Vice President of Consumer Products Warranty Sales
AIG
Chrisie Dorton
VP of U.S Accounts
Panasonic Consumer Electronics
Michelle Esgar
Group Manager, Brand Experience
SAS
David Froning
Portfolio Manager of IOT Solutions
Clyde
Brandon Gell
CEO & Co-founder
Hyundai Capital America
Erick Gonzalez
Director, Strategy and Sales Planning
GSFSGroup
Diane Greene
Vice President, Chief Legal Officer
CSG
Jim Hare
Vice President and General Manager of Field Service Management
Microsoft
Erik Hickly
Protection Plan Compliance Manager
New Leaf Service Contracts, Inc.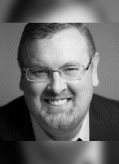 Sean M. Hicks
CEO & Co-Founder
Nissan Global Reinsurance Ltd.
Michael Huff
President
After, Inc.
Dan Hulkower
SVP
Mize
Ashok Kartham
CEO
CSG
Jason Kuhn
Executive Director of Field Service Management
AmTrust Financial Services

Aleem Lakhani
Executive Vice President of Special Risk Division
Aquant
Sidney Lara
Service Principal
AIG
Greg Leonberger
Chief Operating Officer, U.S.
Clyde

Lindsey Mannix
Account Management
After, Inc.
Jon Margalit
SVP Sales & Marketing
SCIC (Service Contract Industry Council)
Timothy J. Meenan
Senior Partner, Meenan P.A.; General Counsel and Executive Director
Toyota Financial Services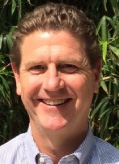 Tom Miller
Voluntary Protection Products Group Manager
Domestic & General
Gary Mitzner
President – North American Region
Beecher Carlson
Gregory Myers
Executive Managing Director
PCMI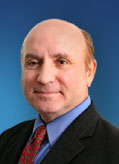 Mark Nagelvoort
President & CEO
iFit Health & Fitness
Nick Palmer
Director of Universal Technical Services
Registria
Alison Parr
SVP Consumer Durables and Electronics
Centricity
Chris Penn
Vice President – Client Services
Beecher Carlson
Jeremy Richardson
Senior Vice President, Actuary
Accentf(x) Marketing
Patrick Scheen
CEO
Hornbeam Insurance
Dan Tafel
Vice President, Sales & Marketing
,
Caterpillar Financial Aftermarket Solutions
Alex Tumanov
Distribution Manager, Energy & Transportation
Frost Brown Todd LLC
Jesse D. Wilson
Partner
Past Attendees at last year's Annual Extended Warranty & Service Contract Innovations National Forum