RAVE REVIEWS FROM
2023 Attendees!
"Extraordinary quality of the sessions: relevant and thoughtful content. Really top notch"

Bolt Solutions
"Learning and developing new perspectives from outside my immediate industry. Honestly, the conference flows great with energetic speakers and ample breaks for personal time"

GE Appliances, Air & Water Solutions
"Wonderful networking opportunities. Great to meet new people"

Warranty Week
"Broad range of topics and speakers"

Nissan Global Reinsurance
"You did a really fantastic job aligning panels and presenters with relevant information. All panelists were informative. I really appreciated the variety of information allowing me to think about so many different aspects of the business"

DTE-HPP
"The speakers and topics are always fascinating! I loved the new location"

CAN
"The discussion and panels regarding legal…There are many shifting regulations occurring in the industry, and these discussions were extremely relevant"

Budco Financial
"Sharing of business and customer insights from industry leaders"

After, Inc.
"Very good topics and discussions"

NRG
"I found the information learned very helpful for many areas of our business"

American Guardian Group
"The collaborative nature of dialogue, participants, content. I appreciate the obvious effort of all speakers related to their research and organizational design of presentations"

Starr Companies
"Opportunity to network and have informative discussions with industry experts. A lot of great info is shared that can be used to be forward thinking"

Starr Companies
"Diversity of attendees, speakers, panelists"

EGV Companies
"Great content with knowledgeable speakers"

Equips
"(Liked) Everything. Great place to network and learn"

VectorSolv
"Networking with industry professionals. Learning about industry trends"

Marcone Supply
"Dissemination of best practices/areas for improvement"

Automotive Business Solutions
"Excellent…"

Excela Protect
"Wide spectrum of speakers across all warranty channels"

Fortegra
"Diversity of thought/topics. Open sharing of ideas & experiences"

Allstate
"Great content & information. Good size—easy to meet others and learn"

CogniSolv
"The wide variety of topics. Great conversations"

Assurant
2023 Distinguished Speakers
WARRANTY WEEK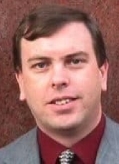 Eric Arnum
Publisher
Warranty Week
Drew Arnum
Editor-in-Chief
Whirlpool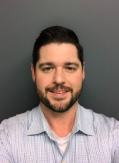 Eric Becker
Senior Manager, Extended Service Plans
Doug Bell & Associates
Doug Bell
Service Contract Consulting
Bolt Solutions
Clayton Bodnarek
EVP – Alternative Distribution
Women of Warranty
Angie Breedlove
Executive Director, Co-Founder and CRO, Xcelerator Group
Locke Lord LLP
Brian T. Casey, Esq
Partner, Co-Chair of Regulatory & Transactional Insurance Practice Group
Assurant
Benjamin Cohen
Lead Counsel Legal, Regulatory Affairs/Legal
AIG
Christopher Costin
Senior Director, Global Business Development, Warranty & Service Programs
Toyota Financial Services
Todd Cote
General Manager, Voluntary Protection Products
SAS
David Froning
Portfolio Manager of IOT Solutions
Marsh
Sanja H.Abdic
VP of Client Management
Industry Expert & Author
Mark R. Hatch
Nissan Global Reinsurance, Ltd
Michael Huff
President
GE Appliances, a Hair Company
Eric Johnson
Director, Advanced Service Operations
APCO Holdings
Jeremy Kuchenbecker
Vice President - Enterprise Digital Strategy
VectorSolv Inc.
Aleem Lakhani
CEO
Marcone
Kippy MacNulty
Vice President Business Development
America's Preferred Home Warranty
Rodney Martin
Chief Executive Officer
Meenan P.A
Tim Meenan
Managing Partner
Domestic & General LLC
Taj Mian
Senior Vice President, Business Development
Service Contract Industry Council (SCIC)
Travis Moore
General Counsel
Rely Home
Jim Mostofi
Chief Executive Officer
PCMI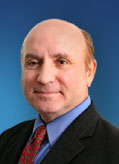 Mark Nagelvoort
CEO
Registria
Matt Parsons
Chief Revenue Officer
Deere & Company
Kolby Rath
Manager, Aftermarket Portfolio
Whirlpool
Kevin Roney
Business Development, Extended Service Plans
Warranty Design
Scott Sherrod
Founder
Ironwood Warranty Group
Dan Tafel
Vice President, Sales & Marketing
Rely Home
Brian S. Tretter
General Counsel
American Guardian Warranty Services, Inc.
Matthew Weil
Executive Vice President
Past Attendees at last year's Annual Extended Warranty & Service Contract Innovations National Forum