RAVE REVIEWS FROM
2021 Delegates!
"The Warranty Innovations conference was the perfect forum to learn what industry leaders are doing to provide value in this space to a wide variety of verticals. This was especially helpful to us."

Rehrig Pacific
"The event draws a large audience of key industry leaders, movers & shakers."

America's Preferred Home Warranty
"So many industry experts in one place. Well run, stayed on track."

Domestic & General
"It was great!! Regulatory updates; Warranty Week updates."

Lexington National Insurance Corporation
"Broad range of topics/speakers."

Allied Solutions
"Very well organized. On schedule and very smooth."

SAS
"I enjoyed the smaller breakout sessions. It helped in a.) meeting other people in smaller setting and b.) asking more in-depth questions."

CSG
"The presentations were good. The networking breaks were beneficial."

AIG Warranty
"Good topics. Seeing people in person."

Extend
"Very informative. First time attending. Will be back."

Procarma
"I'm new to the industry, so this conference offered a quick course on issues and solutions in warranty. I learned a lot of industry innovations and new solutions."

Centricity
"I enjoyed the following: Sessions were relevant and engaging; Networking; Diversity of presenters."

Clyde
"Sharing of industry trends and learnings. Hearing what others are struggling with and how they are trying to solve."

Microsoft
"(I liked) The attendees. The city/location. The format."

Hornbeam
"Interesting presentations by newcomers/start ups/disruptors that are bringing innovation to the industry."

Extended Warranty & Service Contract Consulting
"So many industry experts in one place. Well run, stayed on track."

Domestic & General
"Great panels; good topics; updates from Warranty Week; excellent organization great facilities; good food choices!"

Safe-Guard Products
"Great balance of topics and variety of presenters. Good opportunity to network and see partners in person…"

Automotive Product Consultants
"Broad perspective across many industries. Ability to network. Location."

Hyundai Capital America
"Variety of industries represented. News Flashes."

American Fuji Seal
"Meeting others in the industry"

Zurich
"Ability to network in person. Good content that was thought provoking."

AIG
"The quality and subject matter expertise of the speakers/panelists provides great value and increased learnings for program improvement."

Trimble
"As a relative outsider to the industry, the conference provided great information about the changes and concerns that can help me provide support to our warranty division."

Risk Strategies
"(I liked) "Attendee community fellowship, roundtables, topics."

The Best Claims Solutions
"Right amount of time for each presentation. Relevant topics to auto industry."

Toyota Financial Services
2022 Distinguished Speakers
WARRANTY WEEK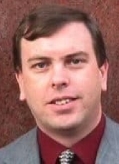 Eric Arnum
Editor
GSFSGroup
Jimmy Bennett
Director of Product Development
Pentair
Darius Bullock
General Manager – Pool Services
Assurant
Derek Bunkall
VP, Global Automotive Strategic Research
Nationwide Marketing Group
Chad Burris
Product Protection Program Manager
AIG
Christopher Costin
Senior Director, Global Business Development
Asurion
Mike Dimler
Vice President, Global Supply Chain Operations and Logistics
Ferguson
Tracey Eppes
National True Blue Program Manager
SAS
David Froning
Portfolio Manager of IOT Solutions
Locke Lord LLP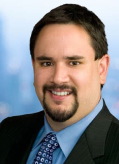 Jon L. Gillum
Senior Counsel
Deere & Company
Matt Haas
Manager, C&F Secure Extended Warranty
Stone Point Capital
Adam Hamberg
Director
Asurion
Scott Harder
Sr. Director – Supply Chain
Tavant
Samantha Horton
Sr. Business Analyst
GE Appliances, a Hair Company
Tracey Janey
National Customer Care Director, GE Appliances,
Meenan P.A.
Aaron Lunt
Insurance Regulatory & Government Relations Consultant
Trane Technologies
Ron Kaminski
Vice President of Procurement
Marcone Supply
Kippy MacNulty
VP Business Development
America's Preferred Home Warranty
Rodney Martin
Chief Executive Officer
Registria
Chris McDonald
Founder and CO-CEO
Frost Brown Todd
Alan Meek
Member
Meenan P.A.
Tim Meenan
Partner
Toyota Financial Services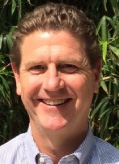 Tom Miller
Voluntary Protection Products Group Manager
Choice Home Warranty
Jim Mostofi
Chief Executive Officer
PCMI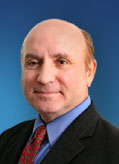 Mark Nagelvoort
President & CEO
Centricity
Chris Penn
Vice President – Client Services
Axiom Connected
Michael J. Reth
Founder & CEO
Whirlpool Corporation
Kevin Roney
Extended Service Programs
OnPoint Warranty Solutions
Chris Smith
CEO
Hornbeam Insurance
Dan Tafel
Vice President, Sales & Marketing
Warranty Design
Jesse D. Wilson
Designer
Thermo King
Jaimie Wolfert
Claims Management, Manager
Past Attendees at last year's Annual Extended Warranty & Service Contract Innovations National Forum